6 New Restaurant Openings In Newport Beach 2023
6 New Restaurant Openings In Newport Beach 2023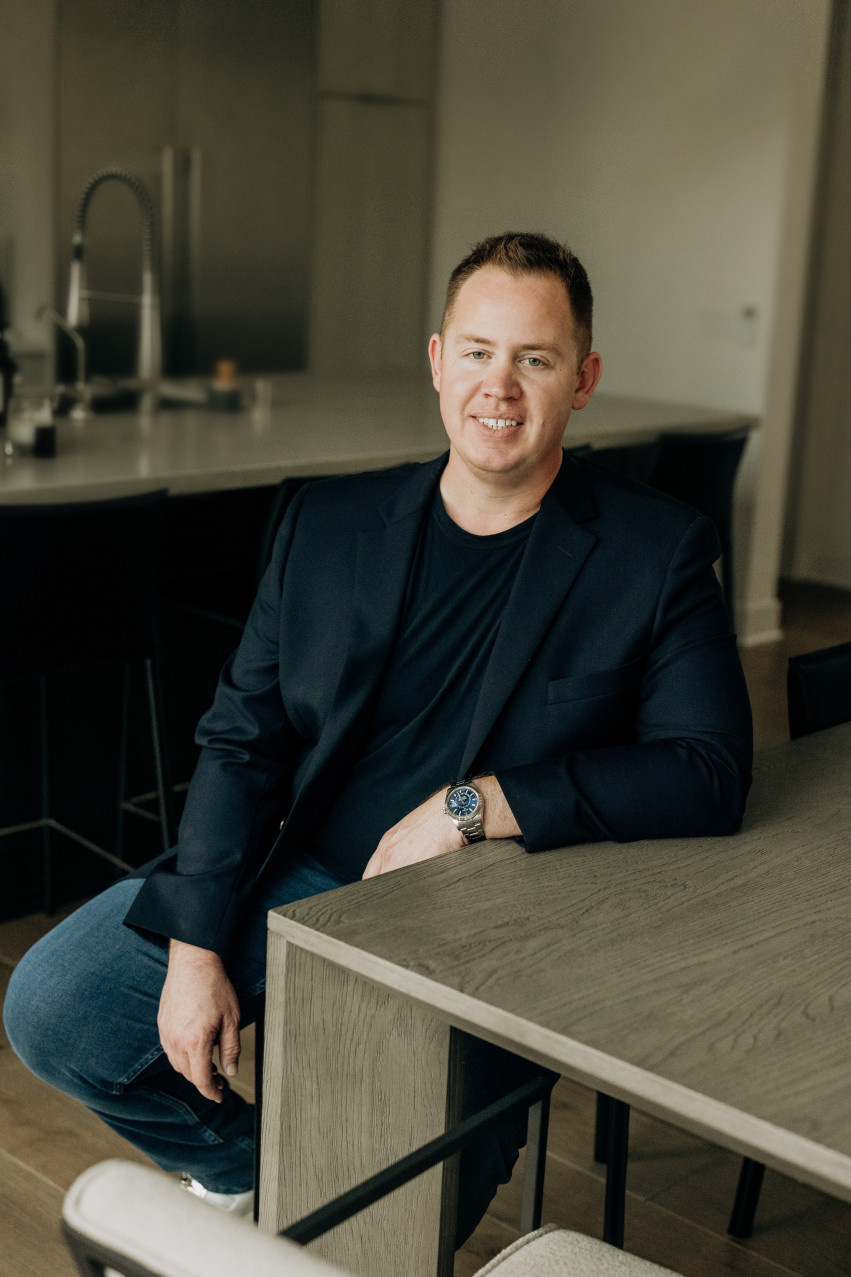 As a local real estate advisor, I understand the importance of promoting the lifestyle associated with a particular location to potential clients- whether they are moving from out of area or if they are locals- its important to be able to provide personal insight and information about the nuances of the city I call home.
Through my passion for food, drinks, and insider knowledge of the local dining scene in Newport Beach, I am excited to share the latest developments in the culinary landscape of this vibrant city.
With the upcoming opening of at least six new restaurants (a few hotels) and more to come, Newport Beach continues to offer an impressive array of dining options. Join me as I explore these exciting new additions and uncover the hidden gems of Newport Beach's dining scene.
1. Starfish Newport Beach - Mariners Mile
Starfish Newport Beach is set to open its doors in March 2023, this Laguna Beach staple will be a welcome addition to the Mariners Mile dining scene. The restaurant promises to take food lovers on a journey through the coastlines of Asia, offering a blend of traditional and modern flavors from Thailand, Vietnam, China, Korea, and Japan. The menu boasts over 90 shareable plates, including raw bar and sushi rolls, handmade dumplings, wok-fired classics, fresh seafood preparations, Thai curries, noodle dishes, flavorful vegetables, and fried rice, among others. The 1,814-square foot retail space will be transformed into a sleek and splashy dining destination, complete with an extensive drink list featuring exotic sake cocktails and beers. Wine bar, sushi, grab and go for Duffy rides around the harbor - Count me in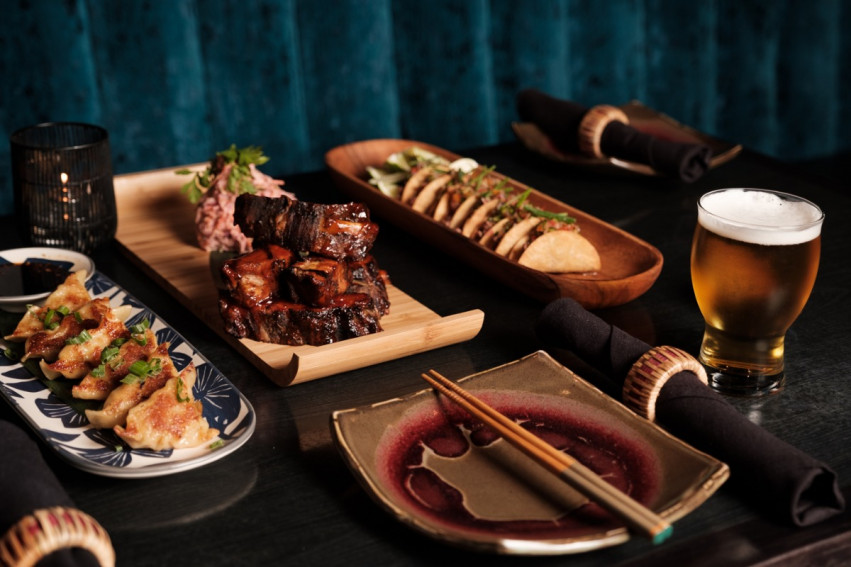 2. Skal Pizza - Lido Marina Village
Skål Pizza, located in Lido Marina Village, will open in Spring 2023, with renowned chef Helene Henderson at the helm. While details of the menu have yet to be released, Skål Pizza promises a farm-to-table ethos; think pizza, salad & pasta dishes bursting with flavor. With a focus on fresh, locally sourced ingredients and unique combinations of flavors, Skål Pizza is sure to be a delicious and memorable experience. Located towards the end of the boardwalk near Tress Salon, Skål Pizza is bound to be a popular locale for causal waterfront dining.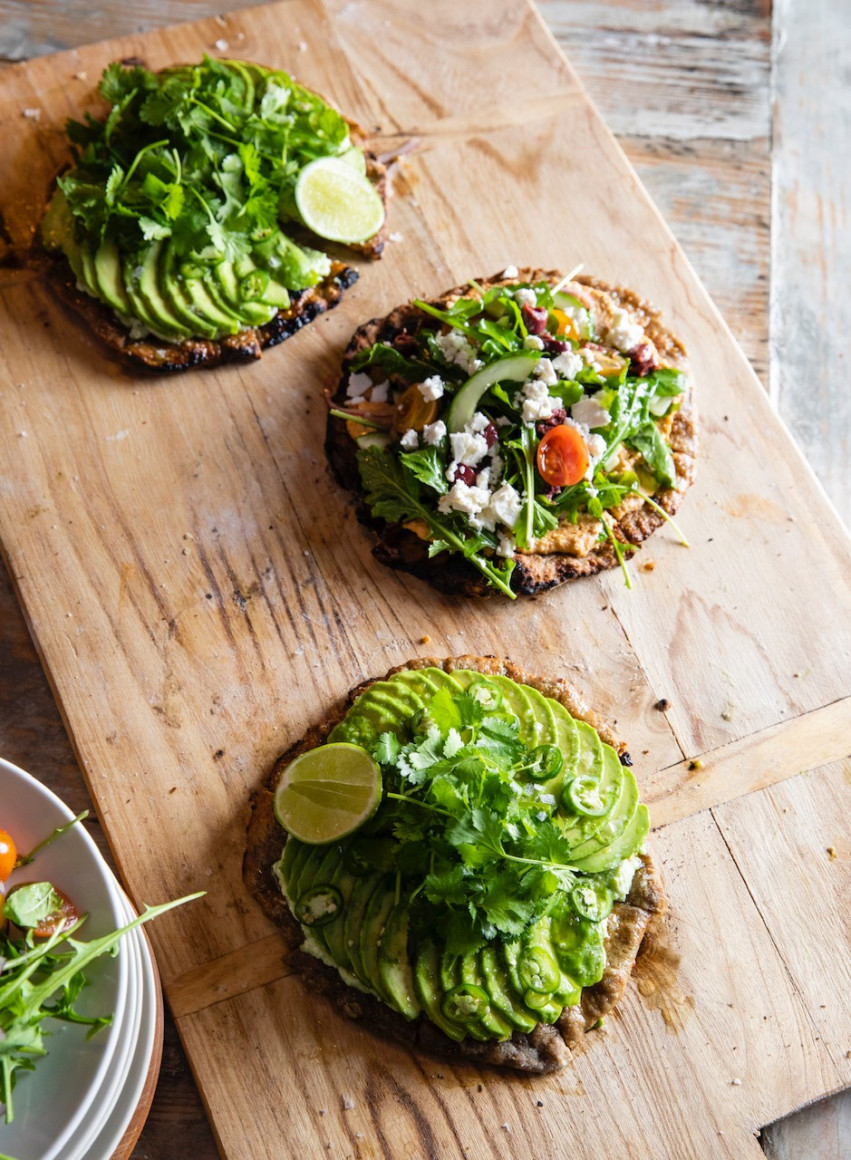 3. Palmilla Cocina Y Tequila - Cannery Village
Occupying the former Rudys location (RIP) - Palmilla Cocina Y Tequila is a Mexican culinary destination that offers an extraordinary dining experience with home-style Mexican dishes that showcase the freshest seafood and finest cuts of beef. The original location is located in Hermosa Beach will add another Mexican concept to the Peninsula / Cannery Village Area (I think that makes 5 within a 4 block radius) The outdoor patio area is a charming and refreshing setting to indulge in a delicious meal or cocktail while taking in the sea breezes. The elegantly designed interior will incorporate "hand-placed stones, awe-inspiring light fixtures crafted by Spanish artisans, and hand-carved illuminated tabletops, creating an eclectic ambiance". The menu features signature dishes like the succulent slow-roasted pork carnitas and the famous shrimp tacos. Palmilla Cocina Y Tequila offers an exceptional selection of premium tequilas and globally inspired wines.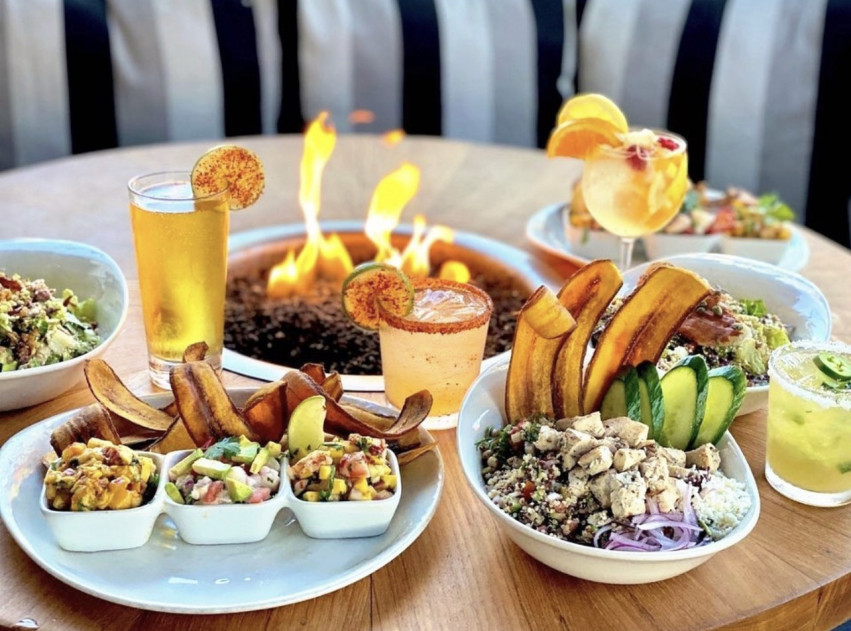 4. Ocean 48 - Fashion Island
Newport Beach's fine dining scene is about to welcome a new addition with the impending arrival of Ocean 48. The restaurant, located at 151 Newport Center Drive in Fashion Island (former Fig & Olive location), is the latest concept from Prime Steak Concepts, a nationally recognized name in the steak and seafood industry that has created successful restaurants such as Steak 44, Steak 48, Dominic's Steak House, and Ocean 44.
While specific details and opening dates have not yet been disclosed, Oliver Badgio, Prime Steak Concepts' Chief Brand Officer, has hinted that Ocean 48 will likely resemble the group's Ocean 44 location in Arizona, with a raw bar, a fine selection of seafood and fish, and a variety of sides and prime steaks.
Ocean 48 is set to be a prominent dining option among the many choices at Fashion Island, a top-tier shopping destination in the region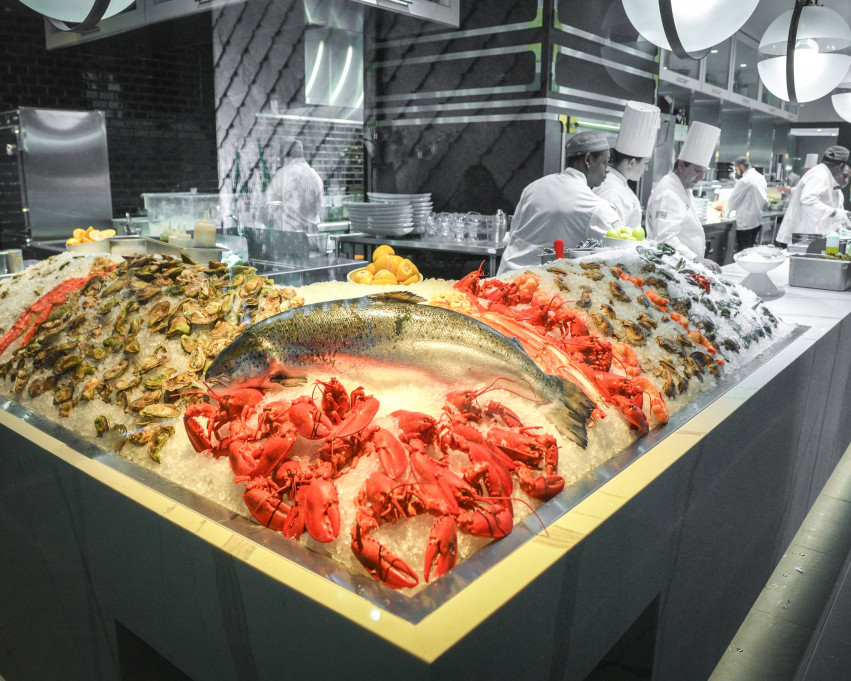 5. Sugarfish by nozawa- Corona del Mar
The Sushi Nozawa Group (SUGARFISH, KazuNori, Nozawa Bar) was founded by famed Sushi chef Kazunori Nozawa and Jerry Greenberg in 1978. Nozawa's mission for 40 years has been to bring traditional Japanese sushi to America, and the goal is to make the highest quality sushi dining experience accessible to more Americans. Sugarfish, a popular sushi restaurant with a large following, is set to open its first location in Orange County later this year. The coastal location is ideal because it is close to several popular attractions, including Balboa Island and Fashion Island. The restaurant's most expensive coursed menu costs less than $60, making it a more affordable option than many other sit-down sushi restaurants that charge hundreds of dollars for omakase experiences. Expect the new location to open in late 2023, and keep an eye out for additional new locations in the future.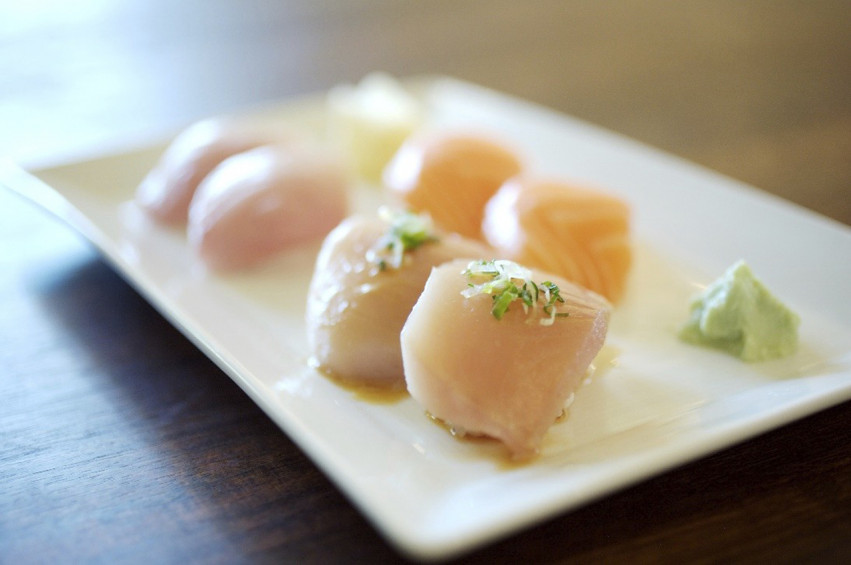 6. Arc - Balboa Island
Located at 224 Marine Ave. the newest outpost of the popular ARC restaurant family will plant its flag on Balboa Island later this year. Arc is owned by Newport Beach Mayor Noah Blom and his wife, Marin, who are well known for their culinary expertise and passion for food. The restaurant is centered around open-fire cooking, with a focus on flame, flavor, and finesse. Arc is also a local market, bakery, butchery, and café, providing a one-stop-shop for everything you need to prepare a home-style and healthy meal. Their wine program is carefully curated to suit both an old world palate and a new world fan, with the finest wines from Europe and California. Three other ARC concepts call OC home - ARC SOCO Center in Costa Mesa, Arc Butcher & Baker as well as Arc Bottle shop in Cannery Village.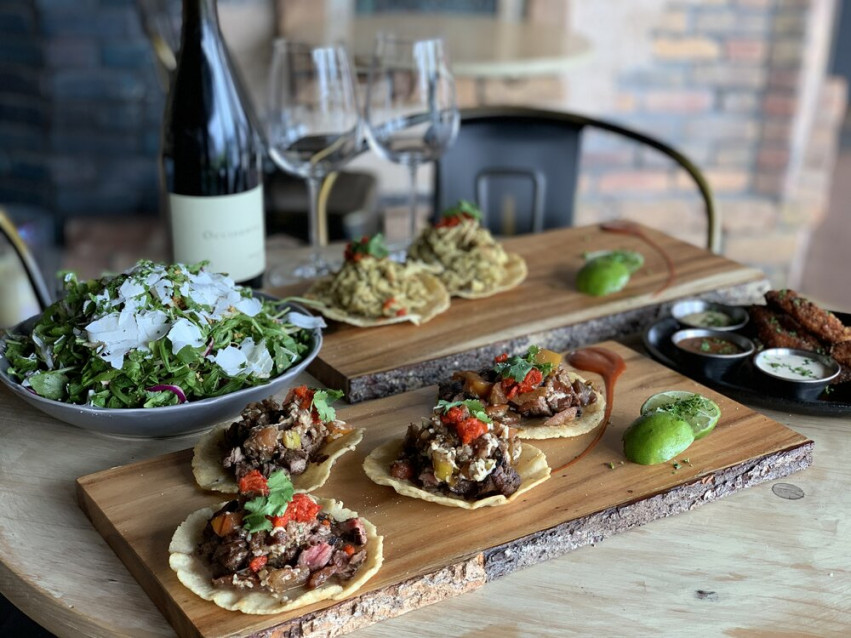 Looking For More?
Stay tuned and subscribe to our mailing list for more local updates, events, and local happenings here in Coastal Orange County
Let's get selling.
If you're thinking about selling your home, get in touch.
Our expert team can't wait to make your sale a success.
Let's go